The New Minimal Movement
Jan 17, 2017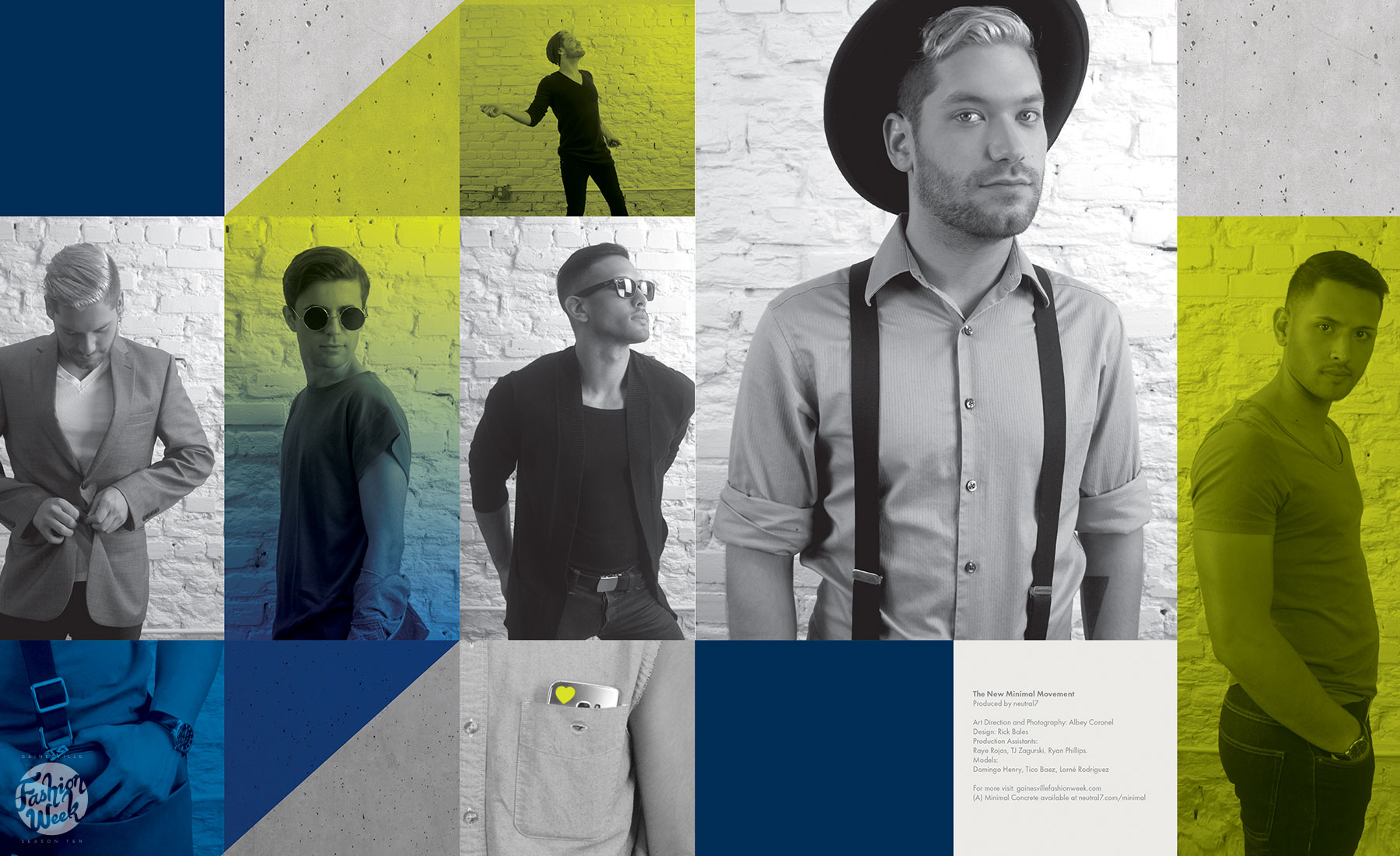 People across the globe are embracing the concept of minimalism. In design, it means distilling everything down to the core of what works, removing what's not being used and keeping the essentials, beautifully. This is the concept behind our design approach and our name. In fashion, minimalism is a direct response to fast-fashion and over consumption at the expense of quality, the environment, and garment industry working conditions. Reducing both what we own and consume may bring some style benefits: a wardrobe consisting of a few high-quality pieces that work for you and that you love. We collaborated with different designers to share our take on minimalism and how we incorporate it in our aesthetic, style, and wardrobe.
Credits:
Produced by: Gainesville Fashion Week
Published by: HOME Magazine
Art Direction & Photography: Albey Coronel
Design: Rick Bales
Production Assistants: Raye Rojas, TJ Zagurski, Ryan Phillips.
Models: Domingo Henry, Tico Baez, Lorné Rodriguez
Interior design products by neutral7
Warmer Winters
Dec 16, 2016
With the slightest shift to cooler weather, we run out to sport our newly inspired layers. Sooner than later however, the perpetual heat springs back into action giving us eighty-degree holiday gatherings. This brings the opportunity to jump start upcoming warmer looks in the months to come. A classic warmer winter is underway at this Gainesville mid-century modern home.